ANNEX II
Carer's Charter
THE CARERS' CHARTER was compiled by Professor Joyce O'Connor, Director National College of Industrial Relations, in association with Soroptimist International, Republic of Ireland National Project "Caring for the Carers" and with the help and support of carers and groups working with carers. The following is a list of organisations and institutions, representatives of which attended seminars and workshops hosted by Soroptimist International, Republic of Ireland and who helped develop this CARERS' CHARTER.
Alzheimers Association of Ireland
Catholic Social Service Council, Cork
Central Remedial Clinic
Clare Health Services
Clarecare
Co-Operation North
Coping (Association of Parents of Terminally III Children)
Council For The Status Of Women
Crossroads Care Group
Department of Health
Downes Syndrome Association
Eastern Health Board
Eastern Health Board, Northern Ireland
European Womens' Lobby
First National Building Society
Galway Carers Association
Irish Hospice Foundation
I.C.A. Westmeath Federation
Institute of Community Health Nursing
Mid Western Health Board
Muintir na Tire
Multiple Sclerosis Care Centre
National Carers Association
National College of Industrial Relations
National Council For The Elderly
Newry and Mourne Carers Group
Rehabilitation Board
Representatives from Political Parties
Shannon Free Airport Development Company
Southern Health Board
Soroptimist International Northern Ireland
The following clubs of Soroptimist International, Republic of Ireland
| | | |
| --- | --- | --- |
| Athlone | Balina | Bandon |
| Birr | Bray | Carlow |
| Castlebar | Clonmel | Cork |
| Drogheda | Dublin | Dungarvan & District |
| Dunlaoghaire | Ennis & District | Fingal |
| Galway | Kilkenny | Killarney |
| Letterkenny | Limerick | Mallow |
| Naas, Newbridge & District |   |   |
| Sligo | Tralee | Wexford |
SOROPTIMIST INTERNATIONAL OF REPUBLIC OF IRELAND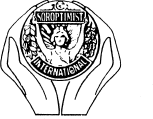 CARERS CHARTER
Patron: Dr. Maeve Hillery
Soroptimist International is a womens' service organisation. It responds to needs in the community in the areas of health, education, environment, human rights and the status of women and international good will and understanding. It has Category 1 Status at the United Nations.
The Current National Project of Soroptimist International Republic of Ireland is Caring for the Carers.
1.Carers have the right to be recognised for the central role which they play in community care and in creating a community of caring.
2.Carers have the right to acknowledge and address their own needs for personal fulfilment.
3.Carers have the right to acknowledge and address their own needs in relation to their contribution to their family and community.
4.Carers have the right to practical help in carrying out the tasks of caregiving, including domestic help, home adaptations, appliances, incontinence services and help with transport.
5.Carers have the right to support services, e.g. public health nurses, day centres and home helps in providing medical, personal and domestic care.
6.Carers have the right to respite care both for short spells as in day hospitals and for longer periods to enable them to have time for themselves.
7.Carers have the right to emotional and moral support.
8.Carers have the right to financial support and recompense which does not preclude carers taking employment or in sharing care with other people.
9.Carers have the right to regular assessment and review of their needs and those of the people for whom they care.
10.Carers have the right to easy access to information and advice.
11.Carers have the right to expect involvement of all family members.
12.Carers have the right to have counselling made available to them at different stages of the caring process including bereavement counselling.
13.Carers have the right to skills' training and development of their potential.
14.Carers have the right to expect their families, public authorities and community members to provide a plan for services and support for carers, taking into account the unique demographic developments up to and beyond the year 2000.
15.Carers have the right to involvement at all levels of policy planning, to participate and contribute to the planning of an integrated and coordinated service for carers.
16.Carers have the right to have an infrastructure of care, a supportive network to which they can relate when the need arises.
Context
The family continues to be the strongest and most reliable source of care for elderly, handicapped, disabled and chronically ill persons. In the family women are the main caregivers. The majority of people in need of care continue to be cared for at home rather than in institutions. Families show a high degree of adaptability to the needs of dependants. There is an impressive body of evidence which indicates the variety of ways in which family members, mainly women, seek to maintain dependants at home despite having to simultaneously discharge other family and work responsibilities. Over 100,000 carers in Ireland look after a relative who is elderly, ill or disabled. Many spend long hours on the practical work of caring. Some experience considerable stress and undertake caring at a personal and financial cost to themselves and their families. Some are elderly and in poor health themselves. Often they receive little or no help.
This army of carers is the key to community care, providing an informal infrastructure or network of care. Their contribution is enormous both socially and economically. Without them the State would have to bear greatly increased costs in health, social, personal and family support services. The CARERS' CHARTER provides a clear statement of the rights of carers. Carers have a right to lead full and independent lives and continue to provide care without undue cost to their own way of life.
The role of the Carer - Creating a Caring Community
A community of caring implies that the carer does not find her or himself caring for a person in isolation. A central element in a community of caring is the provision of services from formal, informal and voluntary sources which will address the different needs of the carer and the people for whom they care at each stage of the caring process. A CARERS' CHARTER recognises and acknowledges the value of the role of the carer. It sets out the support required to enable the carer to continue to care in a way that ensures a high quality of life.